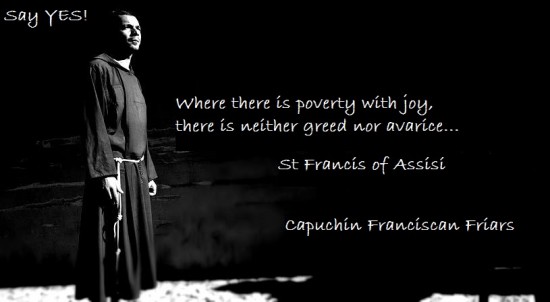 The word Vocation means, "calling." As Christians we believe that everyone is called by Christ to work with Him in His healing and reconciling presence in the world. If you exist then you are called! Your existence means something; you are a part of the story of God's love for His creation and are meant to flourish fully as a human being and as a child of His Kingdom.
For some this will mean a call to marriage, for some to a single life, for some to family and for some it could mean a call to our Capuchin Franciscan way of life.
If you think that this might be something you would like to explore then please get in touch with our Vocation Promoter Brother Martin.
You can reach him at:
martbennett@gmail.com or by phone on 085 7687390
Looking at a vocation takes time. It can be both exciting and nerve racking! It's important to get guidance, to pray and to try to be open to whatever the Lord wants. Br. Martin will be happy to get in touch with you and provide you with all of the information and support you will need in order to begin to look at our way of life.
This short video was produced by our Brothers in St Conrads Province, USA, and provides a very nice overview of our way of life
Check out our dedicated vocations blog where you will find more information on who we are and some resources to help your discernment.