Awakening Wonder: Weds 15th April An Open Evening of Mindfulness and Meditation
Friday, 10 April 2015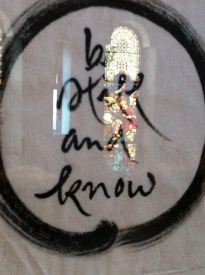 Awakening Wonder: The Sanctuary's annual open evening of Mindfulness, Meditation, Spirituality, Movement and Creativity takes place this coming Weds the 15th of April in our Capuchin Friary of Church St., Dublin 7 (Just off the Smithfield Luas Stop).
Beginning at 8:15pm, until 9:45pm!
This is a donation only event and all are welcome!
Come along and experience peace, stillness, joy and allow the deep places of your heart and soul to be opened and refreshed!
Speakers on the night:
Sr. Stan Kennedy (founder of the Sanctuary and Focus Housing)
Dr. Tony Bates (Psychologist, Mindfulness teacher and founder of Headstrong)
Brother Richard OFM Cap (Capuchin friar and Mindfulness teacher)
Fionnuala Gill (harpist and mindfulness teacher)
Anna Fiona Keogh (dance psychotherapist)
and other guests.
For more info contact the Sanctuary​ at 016705419
All are welcome!