Capuchin Franciscan Vocation Weekend 4th – 6th of December, Kilkenny
Wednesday, 28 October 2015
What is a vocation? Who are the Capuchin Franciscans? What do they do? Why do they do it?
If you have asked questions like these, maybe God is inviting you to 'come and see' (John 1:39) what life is like as a Capuchin Franciscan Friar.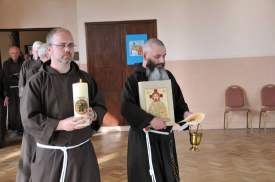 This vocation experience is open to men aged between 21 and 40. Men of faith; who want to make a tangible difference in the world today. For more information contact Br Terence at tharr@gmail.com or on 086 323 0638.