PCO VIII: The Grace of Working
Thursday, 12 November 2015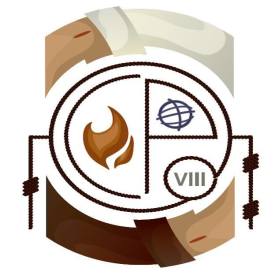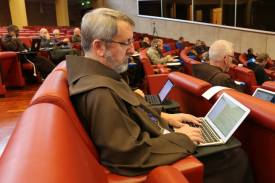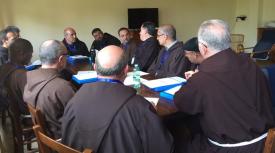 Taking place right now in Rome is the 8th Plenary Council of the Order. These councils happen periodically as the friars gather to discuss different aspects of our life together, always looking for ways in which we can become more faithful to the spirit of St. Francis and be more successful in our service of the people of God.
PCO VIII is on "The Grace of Working"  and examines work is both its spiritual and practical aspects in the life of the Order. The place of the meeting is the International College 'San Lorenzo da Brindisi' in Rome. The participants are 44 Capuchin friars; 34 delegates from all over the world and the General Council of the Order. For a good four weeks they will reflect together on various aspects of work understood as a grace. Beyond these 44, there are 30 other friars involved in various services.
"Work, in its various senses, – says Br. Štefan Kožuh, General Vicar and President of the Preparatory Commission – is an essential part of our Capuchin-Franciscan charism: aware of this, and considering the significant changes both with and outside of the Order that affect it, we feel our responsibility, the urgent need to call this to the attention of the whole Order, beginning a serious reflection on these concrete expressions of our experience."
PCO VIII will have two parts:
First part – "listening to the observers" During the first and part of the second week the members of the PCO will listen to experts who will present on various aspects of work. These academic talks will be accompanied by some presentations of witness that come from fields we work in.
The first phase will conclude on Wednesday, November 4, with a day of retreat, dedicated entirely to prayerful listening to the Spirit of the Lord and His holy manner of operation.
Second part – "listening to each other" November 5 to 19 will be the creative part of the Council. The friars will dedicate themselves entirely to the process of creating concrete and practical propositions, able to purify, convert, deepen, and make alive 'today' the grace of working in our Order.
"The gospel – said our General Minister, Br. Mauro Jöhri OFMCap at the beginning of the meeting, – the life of St. Francis and our Saints, the Rule, our Constitutions, our history; these are the sources that must inspire our thinking and acting. The daring adventure of making inspiration concrete awaits us, a concreteness able to generate renewed humanity, sharing, justice and peace, always trusting in the Lord who precedes and accompanies our steps with his Spirit."
Please pray for the success of the Council! You can follow its daily updates and activity at www.ofmcap.org